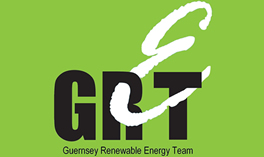 Energy and Economy
WILL MARINE RENEWABLE ENERGY BE EXPENSIVE?
Renewable Energy will initially be expensive compared with fossil fuel or nuclear energy. Renewable energy is generally more expensive than electricity generated from traditional sources such as fossil fuels or nuclear, with marine renewable energy more expensive, for a number of reasons. How expensive varies by type of renewable and technology and this is affected by a number of factors including number of units deployed worldwide. As such onshore wind costs have reduced dramatically, solar costs are falling but wave and tidal costs remain high, but should fall in the future.
This is why many jurisdictions (including many EU countries) have subsidies for renewable energy. Guernsey does not have such subsidies but if Guernsey is to have macro renewable energy in the future it is likely that some sort of subsidy will be needed.
Prices of marine renewables are likely to come down in the future as prices of other traditional energies are likely to rise meaning that renewable will become relatively more affordable in the future.
WILL THE RENEWABLE ENERGY BE FOR DOMESTIC USE, OR FOR EXPORT?
Initially, the amount of renewable energy generated will be small in relation to our own requirements. Therefore, it makes sense that the majority of this would be consumed locally, with perhaps an excess being directed along the existing interconnector cable to Jersey or France. However, as more arrays are developed, much more could be exported. The presence (or lack) of subsidies / incentives will influence where any generated power is consumed.
WILL MARINE RENEWABLE GENERATORS PRODUCE CONSTANT ELECTRICITY, OR ARE THEY INTERMITTENT?
Tidal generators produce periodic electricity that is intermittent but entirely predictable for years in advance. The devices work on the movement of the tides, and there are four peaks and troughs (high and low) in the tide (in local waters) over the course of the day, and there are four peaks and troughs in energy output over the course of the day. Not only is the timing of the peaks, as well as breaks, entirely predictable, and so is the amount of energy coming from an array at any given time so long as it is functioning normally. This is the major advantage of tidal stream technology over wind and wave.
Wind devices are intermittent and dependent on wind speeds, with minimum and maximum cut out speeds. Wind speeds are difficult to predict short term, and impossible to predict over any long period of time. This means that unlike tidal, electricity coming onto the grid is likely to be intermittent and unpredictable. Therefore more back up generation is potentially required.
Wave devices also have an unpredictability associated with them, with the same minimum and maximum requirements, although it is more complicated by needing to fall within certain correlations of wave amplitude and frequency. However it is hoped that as waves are more dependent on ocean winds that the short term predictability of wave power will be better than wind. Long term predictability is likely to be as difficult as wind, and electricity coming onto the grid will be intermittent. Again, back up generation is required.
ARE RET LOOKING INTO TERRESTRIAL ENERGY, INCLUDING GEOTHERMAL AND SOLAR?
Shadow GREC (now RET) was set up as a result of the 2008 Energy Policy, noted by the States, to look into marine macro renewable energy, with a focus on the obvious tidal resource as noted in the Black and Veatch report for the Carbon Trust, and it is also now looking into wind and wave macro renewables. Terrestrial micro generation does not currently fall into RET's remit, it falls to the Environment Department and Guernsey Electricity to investigate terrestrial renewables currently.
COULD GUERNSEY NOT IMPORT RENEWABLE ENERGY FROM FRANCE RATHER THAN DEVELOP ITS OWN?
Guernsey currently imports electricity from France through a subsea cable link that goes via Jersey. The cable allows for up to 60MW of electricity from France at any given time, however Guernsey is only guaranteed 25MW through the current agreement. After an agreement signed in 2011 Guernsey will have certified hydro electric energy through the cable, for a small premium, in the future. For peak demand there would need to be both increased capacity through the link, with another cable, and also an increased guaranteed amount. Also as France is looking into installing wind farms in the Normand-Breton gulf, in the future certified wind energy may be available.
The advantage of developing its own renewable resource, as well as maintaining the cable link with France, is that it offers more security of supply, as if there is an issue with the cable link to France the Guernsey still needs to be able to generate on island. Also by having its own generation Guernsey would have some independence and would be less open to receiving over priced electricity from France. There is also the potential to export renewable electricity to France, or beyond, if Guernsey generates a surplus as low carbon generation becomes more sought after. Guernsey has this renewable resource which many believe could and should be used for our benefit in the future.
As both would involve a cost and both have advantages looking at one as opposed to the other does not seem to make sense, rather they should be looked at as both being part of the energy solution for the future.
WILL THERE NOT NEED TO BE OTHER ELECTRICITY SOURCE IN ORDER TO BALANCE THE GRID?
As mentioned above, with the predictable troughs associated with tidal power there will be the need to balance the no and low power times, and this can be planned in advance. In the UK there is the opportunity for some balancing using tidal power from other sites around the coast, but the area around Guernsey is insufficient to provide differences in tide times for natural balancing. For wind and wave power there will also need to be balancing due to their less predictable intermittent nature.
It is hoped that in time if there is a mix of wave, tidal and wind arrays deployed in the waters around Guernsey that there can be some natural balancing, with wave and wind hopefully not both being unavailable at the same time. Otherwise, balancing will have to be undertaken using the cable connection to the continent and potentially by other generation methods, which using current technology would be fossil fuel based. Should electricity storage become plausible at large quantities in the future then this could also be used to balance the electricity demand at times of low generation.
THE UK GOVERNMENT OFFERS INCENTIVES TO RENEWABLE ENERGY DEVELOPMENTS, ARE THERE PLANS FOR GUERNSEY TO ACCESS THESE FUNDS OR SET UP FUNDS OF THEIR OWN?
Commerce and Employment have been in discussions with the UK and Jersey with regards to getting access to ROCs (the UK subsidy which will be replaced by a FIT (feed-in-tariff)) for electricity produced in the Channel Islands. Guernsey, and the Channel Islands as a whole, form part of the UK's emissions under the Kyoto agreement and so it makes some sense that the same incentives should be available to the Channel Islands.
However, talks are ongoing and it seems unlikely that the subsidies available in the UK will be made available in the Channel Islands in the immediate future but possible that they should be available in time for any export industry from Guernsey – which is a long time away. RET and C&E are not currently looking into an incentives scheme for renewables, but this may be considered in the future.
WHEN WILL MARINE RENEWABLE ENERGY BE DEVELOPED IN GUERNSEY?
It is not anticipated that the Island will see any renewable energy for a few years. It is likely that will take at least up to 2020 to establish the minimum development scenario of 10's of MW installed capacity for wave and tidal. This is very dependent on advances in technology and related industries which is subject to change.
Offshore wind is a more developed technology and devices could be deployed in the near future if it were decided to do so. However the impacts and acceptability of wind turbines in Guernsey are currently being investigated and no decision on wind would be taken without public consultation.
WHAT BENEFITS WOULD MARINE RENEWABLE ENERGY BRING?
In addition to reducing our own carbon emissions, Marine Renewable Energy will give us greater independence regarding the cost and security of our energy. When we are able to arrange for deployment of more than one array, we will be able to look at generating revenue from the export of energy to Europe. It may also provide an opportunity to diversify Guernsey's economy.
CAN OUR EXISTING ELECTRICITY GRID COPE?
Early investigations indicate that our existing electricity grid is able to accommodate connections from the first renewable energy installations without any significant upgrades.
WILL RENEWABLE ENERGY DEVELOPMENT PROVIDE EMPLOYMENT?
The manufacture of the actual renewable energy devices will require heavy industry, for which we do not have sufficient facilities at present. Similarly, the deployment of devices and connection cables will require very large and specialist vessels that cannot be berthed at any of our existing ports. However, there will be considerable work required through the operational life of renewable energy projects to inspect and maintain the equipment. Depending on the types of devices and the activities required, some of this may be carried out from existing port facilities. If this is found to be the case, then there is the potential for employment opportunities to be created.