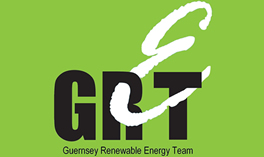 Environmental Impact
SHOULD AN UNFORESEEN IMPACT PREVENT DEVELOPMENT IN THE PREFERRED SITES, ARE THERE FURTHER OPTIONS?
RET is looking into the potential impacts that marine renewables may have on the environment, including natural, geographical and anthropogenic. This is being done on both a general scale and on a more refined scale around areas of particular interest for marine renewables. One of the primary aims of the REA was to identify potential major issues that developing marine renewables would encounter both generally and with relation to specific areas. However, should something unforeseen arise that is preventative to the development in certain areas it is believed that potential deployment areas are generally large enough to accommodate areas of exclusion.
While preferred sites have not been identified to a fine level, they are considered at a large scale to be in areas of resource, as outlined below.
    - Tidal


Tidal stream resource is found in areas of tidal constriction which accelerates the currents. This can be found between rocks and islands as well as around corners of islands. This leads to potential zones for tidal being in the Big Russel and potentially off St Martins Point. The Big Russel in itself is a large area and so it would be hoped that there would not be an issue that would rule out the entire channel.
    - Wave


Wave resource is found in areas of the prevailing wind direction, which is linked to winds and so is thought to be from the west. Within the 3nm territorial limit of Guernsey waters to the west and south of the island are open to west end of the English Channel and the greater Atlantic Ocean beyond. With waters of depth greater than 50m found within 3nm to the west and south of Guernsey it is likely that there would be an available location.


    - Wind

Wind resource is found primarily in the direction facing the prevailing wind conditions, which around Guernsey are from the west. Water depths of 30m or less are also required for current technology of offshore wind. This means that in order to reduce turbulent winds effecting the turbines the initial zone considered to be viable is off the Northwest coast of Guernsey.

It is also hoped that by diversifying the technologies we are looking at (wind, wave and tidal) that should one prove not to be feasible for whatever reason the other options would still be available for development.
THE BIG RUSSEL IS A WELL USED SHIPPING CHANNEL, WOULD THE INSTALLATION OF DEVICES IN THIS AREA REQUIRE IT TO BE CLOSED TO MOST OR ALL SHIPPING?
The impact on shipping would be device, and location, specific. While some tidal generators are able to be located at depths that would allow ships to pass over them, other devices may be situated near the water surface at low tide, and some of the early test devices are surface piercing (although later tidal commercial devices are not expected to be surface piercing). It may be considered that navigational exclusion zones would be implemented around all arrays of devices, even those not expected to cause navigational hazard.
Whether the exclusion zones would have an impact of traffic in the Big Russel would depend on the extent of development and where within the Big Russel any development takes place. It is unlikely that an exclusion zone would extend across the entire navigable width of the Big Russel, however there would likely be restrictions due to increased hazard and there would need to be navigation aids.
It must be remembered that any decisions on how navigation may be affected would be the subject of public consultation and that any changes are carried out to minimise any affect on navigation around local waters.
WILL THERE BE CONFLICTS BETWEEN DEVICES AND OTHER SHIPPING LANES?
Tidal devices are likely, in the foreseeable future, to only be placed in areas of tidal constriction, such as between the islands and off corners of the islands. Wave and wind devices are likely to be placed further offshore and potentially out to the west, north or south of the islands, depending on available resource. Currently the Bailiwick's territorial seas only extend to three nautical miles from the low water mark, so any devices would have to be placed within this area. Guernsey's territorial seas may extend to 12 miles in the future.
Wind devices would need to be placed facing the prevailing wind direction, coming from the west, but are currently limited by the depth of water they can be deployed in. Current structures can only be deployed in waters of 30m depth or shallower, which to the west of Guernsey would be near shore – also currently required as Guernsey's territorial sea is to 3 miles of the coast. This means that for large shipping there would unlikely be any disruption.
Wave devices would again need to be open to the prevailing wave direction. As waves are formed by the wind, wave devices would also need to be open to the west, and situated further from shore than wind devices to take advantage of the deeper water. Wave devices are surface piercing or operate just below the surface and so would require exclusion zones around the arrays and navigation aids and updated markings on charts. PRIMaRE, a research institute comprised of the Universities of Exeter and Plymouth, have undertaken research into visibility and navigation risk of wave arrays for the Wave Hub project in Cornwall, including simulation, to ensure that navigation risks are as small as possible. Guernsey is working with these and other leading UK Universities.
Should the Bailiwicks territorial seas be extend from 3 to 12 nautical miles, within Guernsey and Sark waters there would still not be any shipping lanes. However, it is known that there are numerous ships that transverse bailiwick waters and in these locations it would be likely that wave devices could cause some conflict with shipping. Similarly, should floating wind become an established technology, and is adopted by Guernsey in the future, this to could cause conflict with shipping. Both wave and floating wind are currently a number of years from being realised in Guernsey waters.
HOW WOULD DEVICES AFFECT FISHING AND FISHING "EFFORT"?
It is likely that as part of the exclusion zones around arrays of devices there would, in effect, be "no take" zones (no fishing in these designated areas) established in some cases, and fishing limitations in others. There is an obvious risk of collision or loss of fishing gear from boats with submerged or partially submerged devices. A key mitigation for potential impacts on the fishing industry is the careful selection of deployment sites that avoid key fishing and spawning grounds.
There may be some devices that allow certain types of fishing around the structures that would not impact on their operation, however that would have to be at the discretion of any given developer in conjunction with the regulator. Initial studies at EMEC (European Marine Energy Centre) , as well as other places, show that exclusion zones around devices can provide a positive effect on fish and shellfish in surrounding waters. This is in part due to the "reef effect", whereby artificial structures in the sea act as havens for fish, as well as offering a place of no catch effort. A recent study in the North Sea has found that the reef effect may be more pronounced than initially thought, with increased abundance of fish above levels expected.
So to summarise there may be some disruption to fishing in localised areas, but some marine renewable energy devices could actually be positive for fishing for many miles around.
WOULD FISHERMEN BE ABLE TO RECEIVE COMPENSATION FOR THE LOSS OF GROUNDS, AND IF SO HOW WOULD THEY BE ABLE TO DO THIS?
Compensation may be a form of mitigation for the fishing industry for device development. Compensation would be decided by the developer as they deem appropriate on a case by case basis. RET, and subsequently GREC, will not be directly involved with the provision or negotiation of compensation for fishermen, but developers will be expected to liaise with the fishing industry and to show their mitigation of any issues prior to approval of any development.
HAS RET CONSIDERED THE IMPACTS ON SEA BIRDS FROM THE INSTALLATION OF DEVICES?
RET has considered the impacts on seabirds, and other organisms, of wave, wind and tidal energy in the REA.
ARE RENEWABLE ENERGY GENERATORS NOISY?
Tidal energy generators are not generally considered to be noisy to humans. Depending on their type and proximity to people, wave energy devices can make some noise. Wind turbines do have noise factor associated with them, generally described as a low frequency "swooshing" sound. It is thought that this should reduce with distance, so offshore/nearshore wind may not be audible interference. This will be investigated further in the extension of the REA to wind.
WILL GENERATORS BE VISIBLE FROM LAND?
Where devices are operated below the surface of the sea, they will not be visible. However, some tidal devices, most wave energy devices and all wind turbines are visible. The visual impact will depend on location, proximity to shore and height above the waterline. Wind turbines are likely to have the largest visual impact due to their size and height above the water.