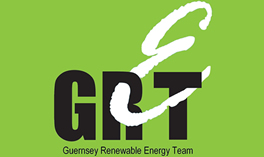 21/01/2015 - Consultation on Renewable Energy Ordinance Closes
Wednesday 21 January, 2015
The Consultation ran from 23rd October 2014 to the 20th January 2015, and was a full public consultation with the documents available for download from the States of Guernsey's website and the Renewable Energy Teams (RET) website. It was also sent to various specific parties. There were hard copies available for viewing at the Commerce and Employment Offices.

In addition information regarding the consultation was sent to a number of recognised interested parties, ranging from those identified as having a specific interest (users of the sea) to UK bodies that already have an active licencing regime.
 
Seven responses were received and the Commerce & Employment Department and RET would like to thank all those who took the time to comment.

The consultation report will be available from our downloads section.