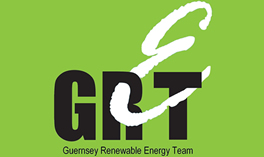 18/03/2013 - Channel Islands Marine Energy Group (CIMREG) political summit is held in Jersey
Monday 18 March, 2013



The authorities of Guernsey, Jersey, Alderney and Sark attended the second Political Summit on marine renewable energy on the 18th March. The meeting reaffirmed the commitment to recognize and share common interests in the necessary regulatory framework for marine renewable energy and to collaborate on other common interests that can bring mutual benefits.
Alderney was welcomed as a new signatory to the Joint Statement of Intent that was signed on 15th February 2012. The Joint Statement of Intent outlines the many areas that the Channel Islands may gain benefits in by working together in respect of marine renewable energy and formalizes a framework for co-operative working.
The focus of this years meeting was to build relationships, share the year's progress and discuss matters that have arisen over the year that have a relevance to all the Islands. Each Island's representatives were asked to note the ongoing projects in the region and also to endorse the identification of opportunities for joint projects where appropriate.
This year's meeting was chaired in Jersey by Deputy Rob Duhamel, Minister for Planning and Environment. Constable Daniel Murphy, Chairman of the Renewable Energy Commission for Jersey was also in attendance. Attending from Guernsey was Deputy Al Brouard, Deputy Minister for Commerce and Employment. Charles Maitland, Chairman of Sark's General Purpose and Advisory Committee attended and Paul Arditti, Chairman of our Policy Committee for Alderney, signed the joint policy statement on behalf of the States of Alderney.
Deputy Rob Duhamel said:
"As I have recently set out in Pathway 2050: An Energy Plan for Jersey, I believe that marine renewable energy can play a real part in contributing to energy security and sustainability for Jersey over the medium to longer term. I am delighted to welcome the representatives of the other Islands to Jersey and again focus on progressing the inter-government and regulatory policy aspects of exploiting marine renewable energy. All the Islands have much to gain by working together and the annual political summit provides a chance to review the previous year's progress and discuss the challenges and opportunities that harvesting marine renewable energy brings."
Paul Arditti, Chairman of the Policy Committee for Alderney commented:
"The States of Alderney has been represented on and contributing to this group at officer level since its inception and I am delighted to say that the newly formed States of Alderney has decided that it makes sense for us to engage at political level as well. It is common interests which create and underpin the sound and reliable market place needed by the commercial interests who are exploiting Alderney's tidal resources. This project is critically important for Alderney and its economy and as we get closer to seeing the first tidal turbines in Alderney's waters we need to work together to ensure we meet the expectations of the investors who are making renewable energy a reality. "
Deputy Brouard commented:
"Guernsey is very happy to continue to support pan Channel Island working to progress macro renewables, which has the potential to be a significant opportunity for Guernsey and the other Channel Islands in the mid to longer term. There are challenges as well as real potential common to all the islands, and CIMREG is a good platform to address matters, of a common interest, collaboratively."
Charles Maitland, Chairman of Sark's General Purposes and Advisory Committee of the Chief Pleas, said:
"We welcome Alderney to our cooperative efforts. Sark has especially appreciated the research shared by the other islands, not only technology but environmental information as well. Better knowledge of our marine environments -- biological, physical and human -- benefits everyone directly and especially with the fishing community the benefits are immediate."