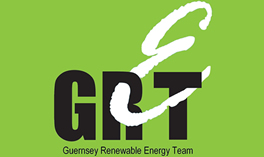 Commerce and Employment Renewable Energy Team to undertake Open Day and associated Poster Display
Wednesday 16 March, 2016
Commerce and Employment's (C&E) Renewable Energy Team (RET) are continuing their work progressing the groundwork in advance of the deployment of macro renewables energy in Guernsey. An important part of this work is to engage more closely with the public on the activities that are being undertaken and to update on the state of the industries.
As part of engaging with the public RET have (building on work undertaken with Exeter University as part of the UK'sEconomic & Social Research Council's Festival of Social Science) put together a display of posters aimed at engaging the public, answering a numberof common questions and raising awareness of the work the RET does.
The posters will be on display at the Airport (ground side) from March the 21st until April the 3rd, and then will be on display at Beau Sejour from the 4thApril until the 19th.
On Tuesday 19th April members of RET will be in attendance at Beau Sejour alongside the posters, to discuss the work of RET and answer any questions. Professor Devine-Wright of Exeter University, who oversaw the PhD into public opinion of marine renewable energy on Guernsey, will also be in attendance. 
Copies of the poster display, associated leaflet and feedback form can be found below.
Guernsey exhibition posters 1.pdf
Guernsey exhibition posters 2.pdf