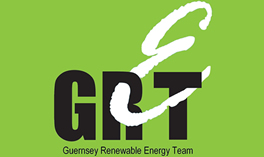 Working with Others
HOW DOES RET HAVE THE NECESSARY KNOWLEDGE AND EXPERIENCE TO DEVELOP GUERNSEY'S RENEWABLE RESOURCE?
RET works with a variety of experts in renewables and there are a number of individuals based in Guernsey with the required expertise in specific environmental sectors. RET also works closely with local companies with energy experience such as Guernsey Electricity Limited and other companies may attend RET meetings by invitation and contribute to workstreams.
Notwithstanding this local expertise, it is acknowledged that some knowledge will be required from off-island in renewables which is still an emerging industry. RET uses a variety of off-island expertise including working with consultants and leading Universities with a strategic interest and expertise in the renewable industry. RET has started to forge long term strategic links with these UK institutions.
WHY ARE ALDERNEY AND GUERNSEY WORKING SEPARATELY RATHER THAN A COMBINED EFFORT?
Alderney began looking to exploit their resource before Guernsey and Sark, and appointed Alderney Renewable Energy (ARE) in 2008 as the developer of the wave and tidal resource around Alderney. After the 2008 Energy Policy the States of Guernsey set up, under Commerce and Employment, the Shadow Guernsey Renewable Energy Commission (now RET) to investigate the feasibility of macro renewable energy in Guernsey's waters.
Alderney also enacted their Renewable Energy Law in 2008 in order to regulate ARE. Guernsey's Renewable Energy Law has gone through the States of Guernsey, however Guernsey plan to take a different approach to Alderney and are waiting for the technology to be commercially ready before enacting the law and installing a commission.
Although Alderney is within the Bailiwick of Guernsey, Alderney and Guernsey have a separate government and processes for many areas and marine renewable power is one such area.
With both jurisdictions now at a similar stage the islands do work together for the benefit of both. There are frequent discussions between Guernsey and Alderney about renewable power. Guernsey also works closely with Sark and Jersey.
ARE GUERNSEY WORKING WITH OTHER JURISDICTIONS TO HARNESS MARINE POWER, OR ARE THERE ONLY PLANS FOR DEVELOPMENT IN GUERNSEY WATERS?
Guernsey has been working closely with Sark since the formation of Shadow GREC (now RET) with a Sark representative invited to every RET meeting. Primarily this is because we are essentially sharing a resource (the Big Russel), but also because of proximity it makes sense to work together wherever possible. To this end Guernsey and Sark, while requiring different laws as they are different jurisdictions, have very similar laws in the hope that in the future this will allow shared management of the resource.
More recently RET has been working with Jersey and it is hoped in the near future will be able to work together with Alderney to form an "All Islands" approach to renewables in the Channel Islands.
There are also advanced plans to form the Channel Islands Marine Renewable Energy Group (CIMREG) incorporating as many of the Channel Islands as possible which formalises the above intra island discussions and cooperation.