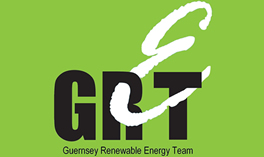 30/11/2014 - Public Engagement PhD completes second of three studies
Sunday 30 November, 2014
Bouke Wiersma, the University of Exeter PhD student undertaking research into public opinions in Guernsey on marine renewable energy, has completed the secondpart of his research.
The plan is for the PhD to have 3 empirical studies, with the first 2 smaller studies informing the third island wide study. Study two has focussed on a small number of local individuals discussing their understanding of marine renewables, and understanding their views on potential sites for each technology.

A summary of the study 2 research can be found on our downloads page.